Annual Report 2013
(Excerpt: For the complete report please write to Epona-Stiftung für Pferd und Umwelt c/o Mermagen, Kesselstr. 15, 53797 Lohmar)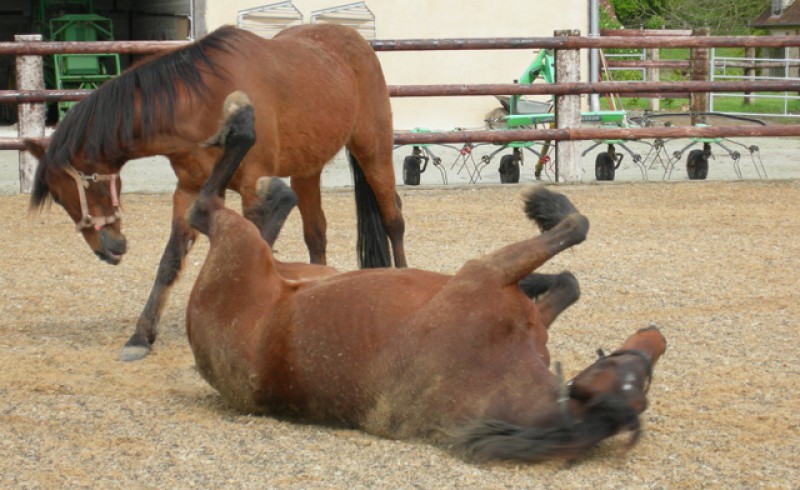 2013 was a relatively quiet year for the Epona Foundations horse project. The project Uerê in Rio de Janeiro had to deal with brutal crime of various gangs and the upcoming football world championship lead to increasing prices in all spheres of life and strikes among teachers and elsewhere. Annie Hasemanns visited Eritrea in November and sent a report about the 'village of women' and the 'donkey project' which is supported by the Epona Foundation.
Supporting our horses
Let's report on our horses first: Taking care of the animals was time-consuming, but with the help of young people from France and Germany we could cope the work without much money at hand. Last summer Lennart and Valentina from Frankfurt/Main spent some weeks at the Epona-Foundation in Normandy and fondly took care for our horses. Especially Valentina, a fully qualified land lady, was a great help for us. So was Eva Reifler from visionpure, as we needed help for a horse transport. Another time Michaela Spoo accompanied a horse transport to Spain. Thank you very much for your help.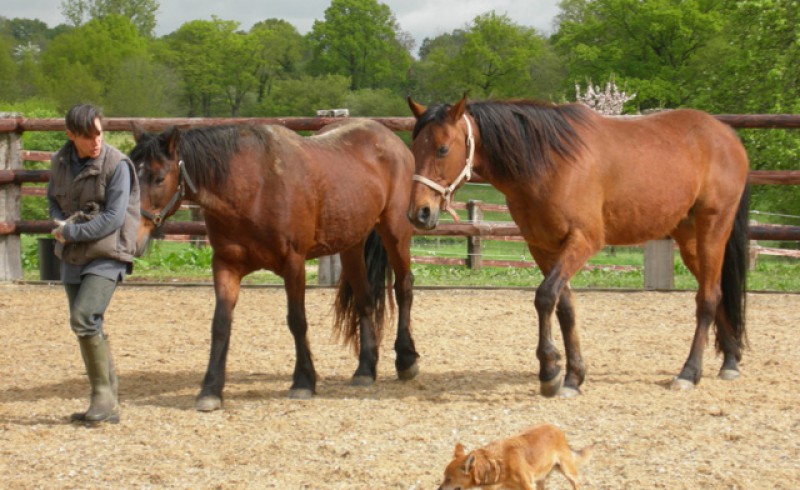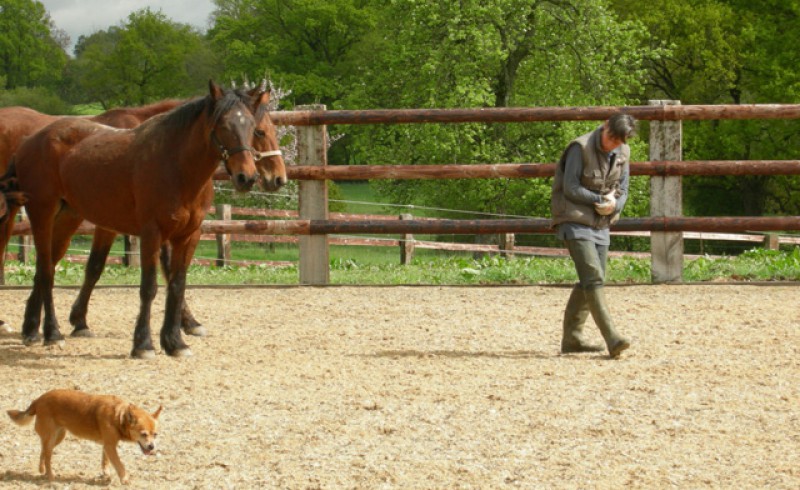 A very sad event occured on August the third, just after the harvesting of hay. Our little chestnut mare Funny left the Epona Family. She was more than 30 years old when she died as peacefully and unspectacularly as she lived her life.
Marlies Kamps reports:
"In the evening I saw her lying on the meadow, she couldn't get up and breathed heavily. Robin the cat and me sat next to her for a while when she suddenly got up, defecated and grazed. So I thought that she was just tired. The next morning she stood happily on the meadow and grazed but around noon she was lying again and I found her dead. Her eyes were closed and she had a peaceful expression on her face. Ciao bella, we miss you. Off course we were very sad but at the sametime glad to know that she had died in peace."
We easily found a new member of the Epona Family: Jumpy, a 14 year old gelding needed a new home and the Epona-Foundation decided to take him by the end of the year. Jumpys story is typical: Some parents gave him to their daughter who only ridden him once. Then she was bored and Jumpy was left alone for almost ten years on a meadow among cows. He feral. One day Veronique Slotnick noticed the horse. Worried about the unkempt condition she got in contact with the french animal rights group LFPC. With their help Veronique took Jumpy to her place. Jumpy had to learn again to be touched by humans, to walk on a slip line or to lift up his hooves. But he defended himself with all he had. Even a horse expert could not change the situation. He kicked and snapped each time one tried to take care of his hooves which were in a really bad condition. And when he finally bit Veroniques daughter she had to give him over to Gautier who works together with the LFPC. He aske the Epona-Foundation to help with the transport. It took hours to get Jumpy into the transporter. Gautier put Jumpy into a heard and that worked fine. But still Jumpy refused to let any one take care of his hooves, even strong sedatives did not help. Moreover he was suffering from the so called summer eczema. His mane, back and tale were rubbed raw. It was impossible to touch Jumpy.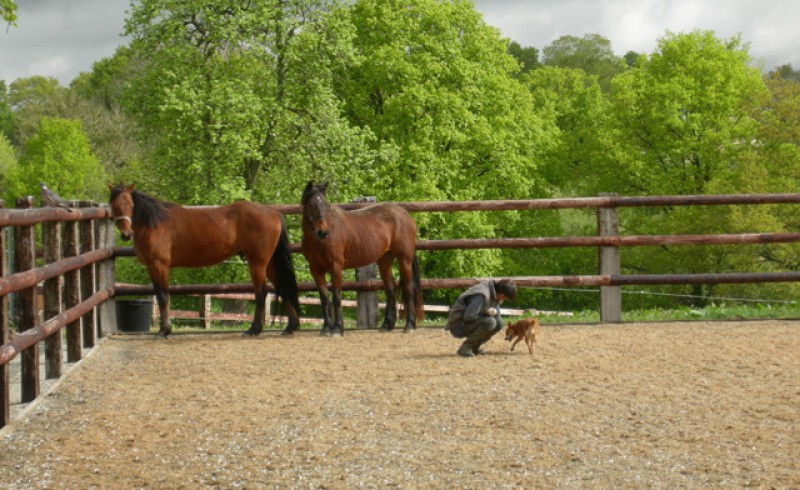 Full of patience and love Gautier took care for the horse and finally, after a year of work, Jumpy changed little by little. Gautier could touch him, walk him and at the end he could even clean and abrade the hooves. When Jumpy joined the Epona-Foundation he quickly made friends with Kosmos.
Projekt Uerê: striking teachers and cruel gangs
Rapidly increasing prices for rents and all daily life products make people demonstrate in the streets and strike for a higher income. They demand a wage increase between 35% and 80% and in some cases the government has to give in because otherwise public life would end up in chaos. Actually this leads only in even faster increasing prices, fears Annie Hasemanns, the International Program Adviser of Projeto Uerê.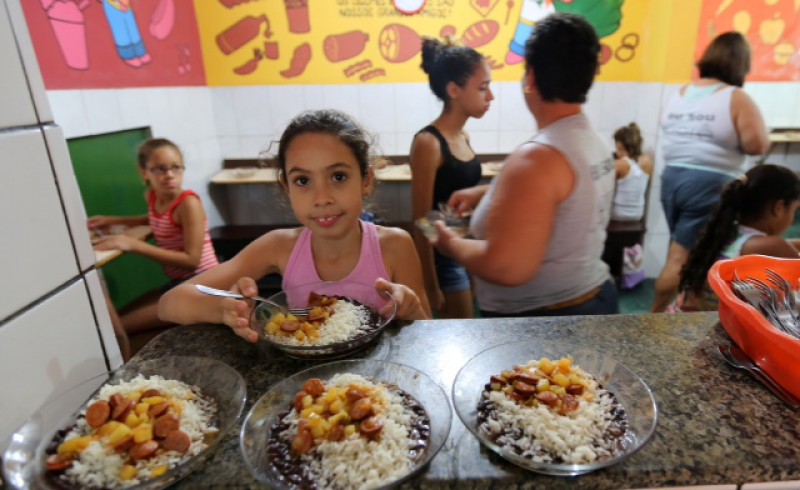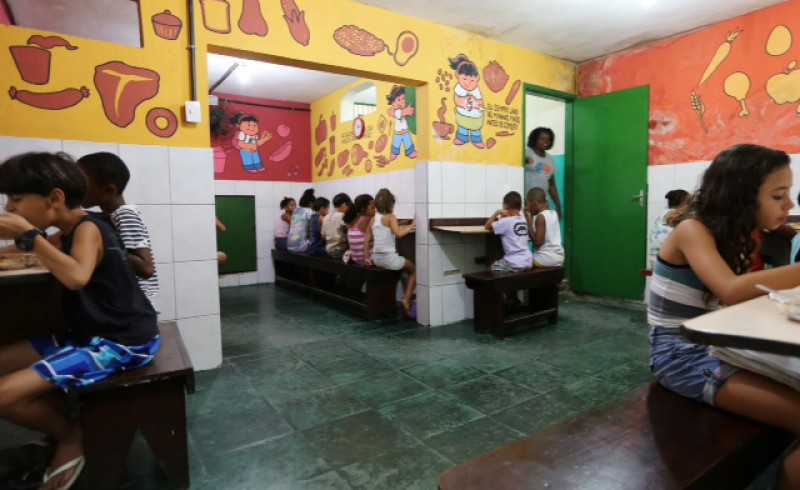 In a letter from the beginning of 2014 Annie Hasemanns describes that the Projeto Uerê keeps on going. 2000 soldiers occupied the favela Complexo de Maré to make sure that the highway between Airport and City is save. That made the bosses of the drug gangs disappear but their footmen are stil there and keep the business running. There is only a deceptive quiet by now and the soldiers will surely leave the favela once the football world chamionship is over. Annie Hasemanns states that nobody knows what's going to happen in that case. It would take about 6000 stationary policemen to bring peace to this huge favela with its 130000 inhabitants.
Due to reasons of safety an important sponsor could not visit the Projeto Uerê. This would have been a great opportunity to show him the work on the ground and to get to know the children in their surrounding. Annie Hasemanns: "I think these children are our best public relations manager, they are so natural, they laugh, play and learn in spite of their plight."
Yvonne Bezerra de Mello, head of Projeto Uerê, was threatened and attacked because she freed a petty criminal in Rio de Janero, who was chained to a lamppost. She had to hide away and she even had to close her facebook account. This was a hard time for the Projeto Uerê too.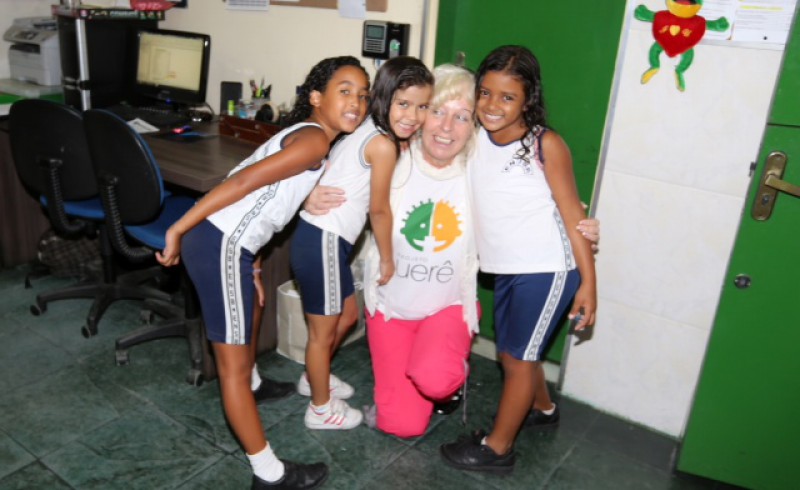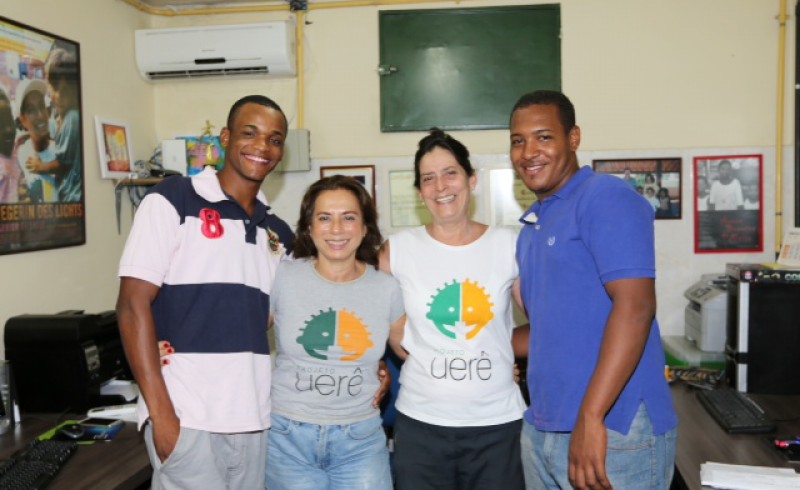 The Uerê team is working really hard. Qualified and motivated teachers are hard to find. Nobody wants to work in this favela and when they do so, they demand a high risk surcharge. It isn't any better in the local public schools. Often teachers do not have any interest and are not suitably qualified. They work under miserable conditions and often have to teach classes with up to 50 children. So it is no surprise that they strike quit often, in 2013 alone more than 80 working days.
Reports about the two supported children of the Epona-Foundation were very positive: "Suellen did well in the second school quarter and her half year average is very good. She has grown a lot this year and in the Uerê class she is more attentive. Whereas some others in her school had to pass an additional recouperation test (to improve the average) Suellen passed straight away. Let's see whether she can keep up the good level for the rest of the year. She continues to attend classes in Yvonne's classroom."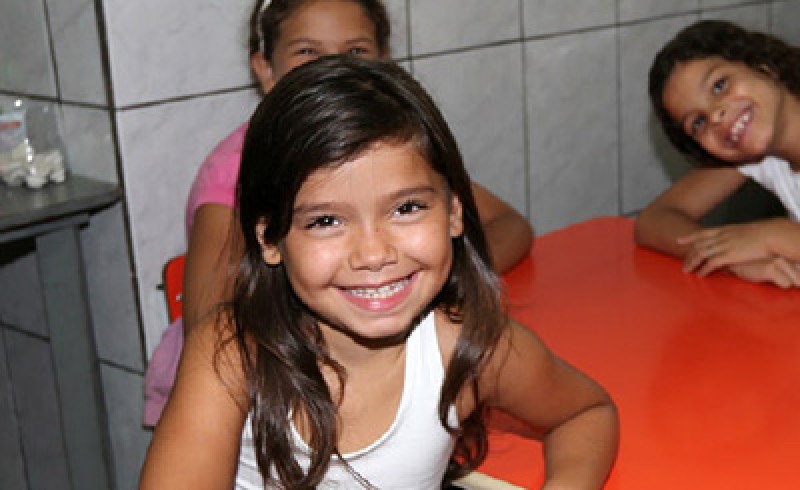 "Little Talita repeated the good grades of the first quarter also into the second quarter and she does not show any difficulty in learning. She is adorable, very attentive and very alive. Everybody falls for her charme. Her dad is still in prison but it does not seem to affect her."
Eritrea: Donkeys help in the "village of women"
Annie Hasemanns reports:
"In November 2013 we visited a village which I called the 'village of women', because no man was to be seen but children and some old men. The women we visited are completly on their own. Their husbands are dead, missing or rarely visit home, because they have to work far away. These women have to take care for their children all alone, to educate them, to feed them or to bring them to school.
The village is situated about an hour away from the capital, not far from a smaller town where the children go to school. The village is surrounded by a barren landscape where every tree was long ago cut and used as firewood. The simple two room stone houses are covered with a roof made of branches and straw or corrugated sheet. In some cases a stone wall protects the houses against wind and dust. Dried cow dung is used as fuel and sometimes they can buy some kerosin to fire their oven.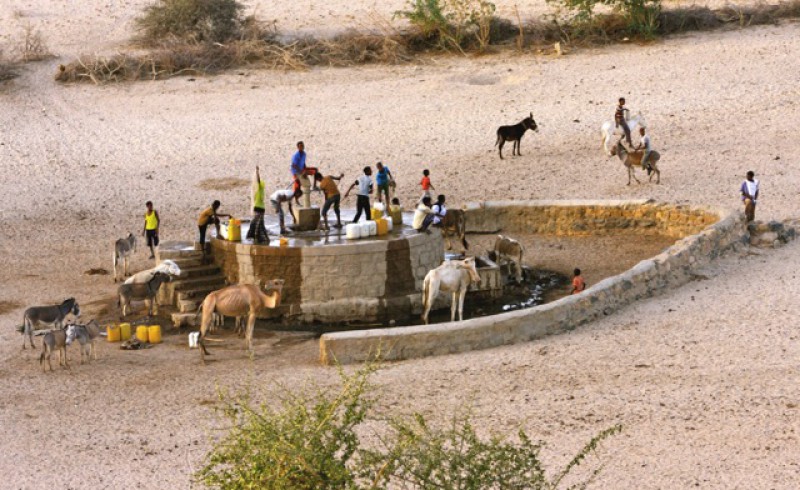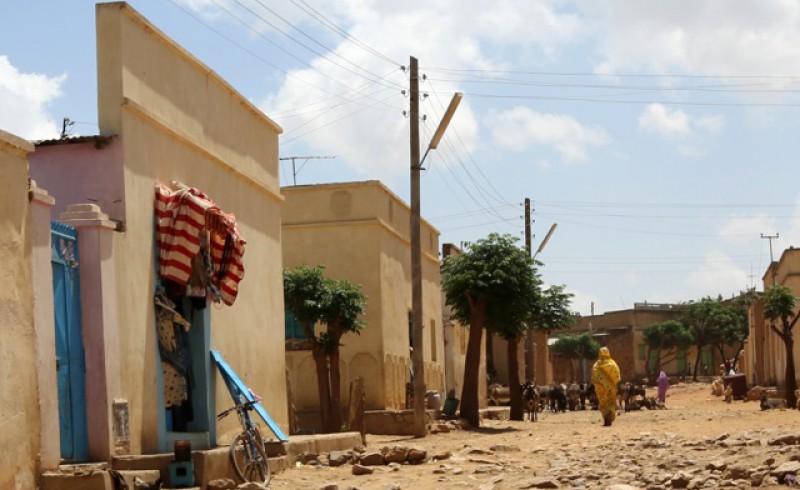 We were accompanied by a German-Eritreer woman, who knows the people of the village well and who did all the translation. We sat on the steps of a house and were welcomed with a common coffee ceremony. Green coffee beans are sorted then roasted and finally brewed to a strong coffee. With that they serve popcorn or freshly baked flat bread. Women from nearby came along and welcomed each other profusly and hearty. We did not understand a single word but there was a jolly chatter and much laughter. We felled that the women care for each other and mutually support themselves.
On a small fenced area close to the house we saw the donkey donated by the Epona-Foundation among some chicken and two tiny goats. Near the oven there were dried onions and a bag of flour. After the donkey had drank she was allowed to leave the place to find herself something to eat. The family we were visiting was doing well compared to the others. 'We get along', the lady of the house told us. But they depend on the rain. If there is enough they can harvest cactus fruits which they can sell in the town to have enough money to buy food. And the animals find enough green gras and leaves to bear healthy offspring, that later can be sold.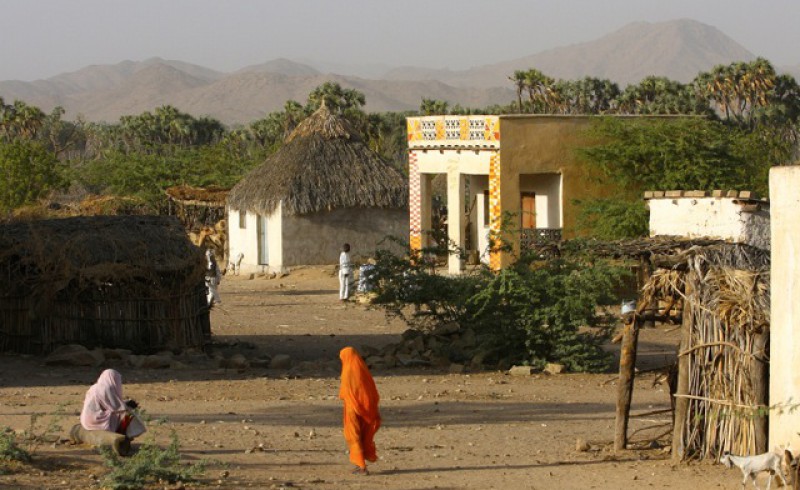 The donkey help the women with their daily work, she carries water cans, firewood, stones and straw and farm products to the town market. The housewife and mother gains mobility and isn't exhausted from carrying heavy loads. Their backs are spared as well. If the women are able to buy chicken and goats, they have eggs and milk for their children. They live a modest life and the donkey is a gift that makes life much better and easier. It is amazing how they get along with so little goods and how responsible they act.
Our translator completely trusts our hosts and told us, that they ensure that the donkey always helps those villagers who need it the most. So we donated money with which they can buy three more donkeys and we promised to come back in spring of 2014. All in all we could help 13 women and their children with our donkey. In the meanwhile more funds are raised and will be handed over at our next journey. Then again we are going to visit that village and see how things have changed. And we are curious to see if the donkeys will have children already."